Three Counties Damp and Groundworks – Helping Homeowners Diagnose Rising Damp at Your Property in Derby

Whilst rising damp can occur in more modern and even new build properties, it's much more prevalent in older homes……
Self Diagnosing Rising Damp
All new homes built since 1865 have been built with a damp proof course as standard, however the English House Condition Survey conducted in 1996 shows that 13% of pre-1850 and 11% of properties built between 1900-1918 are affected by rising damp. 1% of properties built after 1956 are affected by rising damp but if the damp protection is "bridged", ie the exterior ground level raises above the interior level, problems are much more likely to transpire.
Fortunately it's relatively easy for homeowners to spot the signs of rising damp:
Curling or discoloured wallpaper
Wet or rotting skirting boards or other wet or rotting timbers
Damp stained wall surfaces
Wet plasterwork / brickwork
Discolouration or staining of exterior brickwork or stone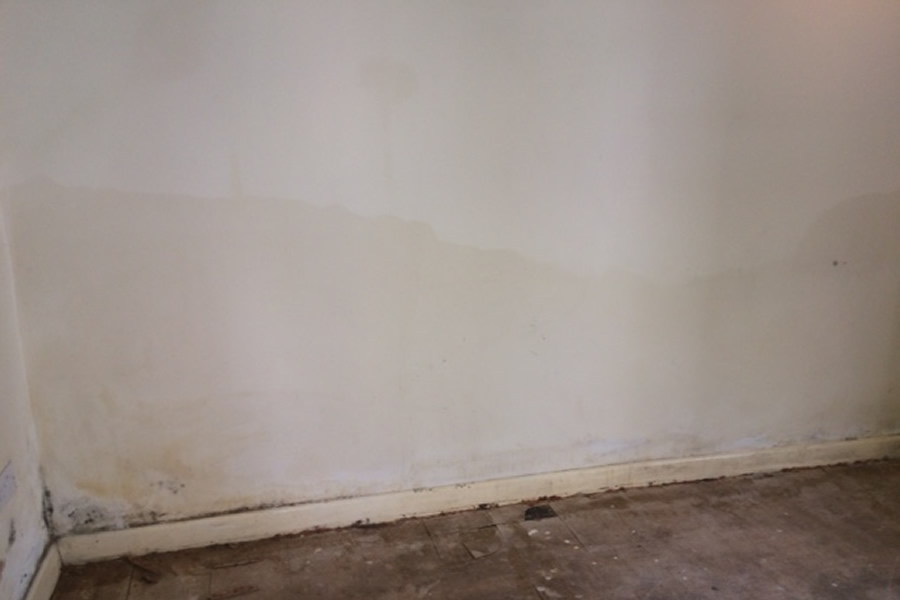 Contact Three Counties Damp and Groundworks
If you have spotted any signs of rising damp in your property and would like to arrange for a specialist, trustworthy and honest survey and quotation for the problem at hand please contact the team at Three Counties Damp and Groundworks today. We'll diagnose the problem, let you know the correct treatment and leave you with a fair quotation for any works which need to be carried out. We cover all areas in Derby, the surrounding areas and throughout surrounding areas.